Homeopathic & Herbal Remedies
Thyroid Support- 60 Capsules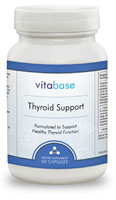 If you have ANY questions about any of the herbal products I sell, just ask. Your health is precious and you have a right to know about the many alternative options that are out there. Browse through all the herbal products I'm selling on CQout before deciding on which one(s) you want to purchase.
~*~*~*~*~*~*~*~*~*~*~*
I really would prefer if you pay with paypal. I am an established seller. Click on the button below to view my feedback at all of the auction/merchant sites and feel better knowing who you are dealing with.
~*~*~*~*~*~*~*~*~*~*~*
Quantity:60 Capsules
Description:
Twenty million Americans have a type of thyroid disease. It is no respecter of race or gender. Thyroid difficulties can lead to weakness, irritability, poor sleep, weight gain or weight loss and fatigue.
Thyroid Support has a wide range of herbs, minerals and vitamins formulated to boost thyroid functions. Included is chelated iodine delivered through kelp. Iodine is necessary for a healthy thyroid.
Also included is L-Tyrosine, a necessary amino acid. The thyroid uses it to produce vital hormones that control metabolism. Bladderwrack, ashwagandha root, cayenne pepper and schizandra are included to boost the effectiveness of this formula.
Serving Size:2 Capsule(s)
Suggested Use:As a dietary supplement, take one (1) capsule in the morning and one (1) capsule in the evening.
What's on the Label:
Magnesium (oxide) 100 mg 25%
Zinc (oxide) 8 mg 53%
Manganese (amino acid chelate) 2 mg 100%
L-Tyrosine *
Schizandra (herb powder) *
Coleus Forskohlii (herb powder) *
Kelp (0.1 to 0.5% iodine) *
Ashwagandha Root (herb powder) *
Bladderwrack (herb powder) *
Cayenne Pepper (herb powder) *
Vitamin B-12 (cyanocobalamin) 100 mcg 1667%
Iodine (amino acid chelate) 150 mcg 100%
Selenium (amino acid chelate) 200 mcg 286%
Copper (oxide) 200 mcg 10%
Molybdenum (amino acid chelate) 50 mcg 67%
Cautionary Note:Do not exceed recommended dose. Do not use in conjunction with other products high in iodine as excessive iodine intake may be harmful. Pregnant or nursing mothers, children under 18, and individuals with a known medical condition should consult a physician before using this or any dietary supplement. Keep out of reach of children. Do not use if outer seal is damaged or missing.
About Shipping:

Shipping is a flat rate of $4.50 for USA customers and $16 for international customers. You can purchase any amount of herbal products I'm selling on CQout and the shipping will only be $4.50 if you're in the USA or $16 everywhere else. The CQout site is not set up to recognize 'combined shipping'. You can wait until I send you the Paypal invoice if you're purchasing more than one herbal product from me.
Please note that there is no return or refund for any of the herbal products I'm selling on CQout.