The Ultimate Photoshop Plug-in Collection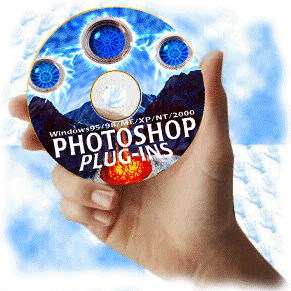 2000 PHOTOSHOP PLUG-INS
Photo-shop Plugins CD contains no less than 2000 filters, plug-ins and graphical effects for use with Photoshop (any version).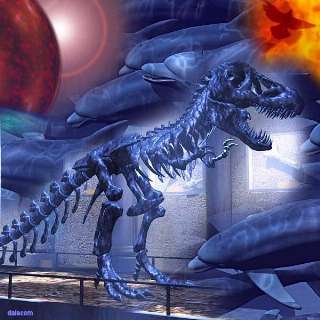 LOOK AT THE SORT OF THING YOU COULD BE DOING!

| | |
| --- | --- |
| | |
| | |
| | |
STUNNING VALUE FOR MONEY!

2000 PHOTOSHOP PLUGINS

NO ANNOYING POPUP REGISTRATION SCREENS

EASY INSTALLATION

COMPATIBLE WITH ALL VERSIONS OF PHOTOSHOP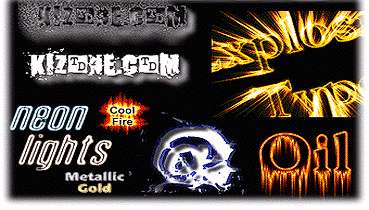 2000 Photoshop Plug-ins

Plug-ins
Filters
Special Effects
and more
Installation could not be simpler, choose the effects you would like, then simply copy then into your Photoshop plugin folder, Then the next time you load up Photoshop you have full access to all the effects you chose, and there is no reason why you can't install them all!
Here's just a tater of what's on the CD!
focal blur

transparency effects

border effects

bevel effects

glows

mist

snow Drops

shadow effects

water effects

gravitational lens

wave plugins

fire efffects

dust effects

symettric effects

texture effects

stars

new lighting effects

and much more...
A perfect addition to your Plug-in Collection!
'I have to say, I am so impressed with your collection of Plug-in's and filters for Photo Shop.

I was sceptical when I ordered it, because of the low price, but when I received it, i was proved wrong. It is such good value for money. I was also suprised to see NO annoying popup requesters! - Thanks'   Mr P. Southall
SUITABLE FOR ALL VERSIONS OF PHOTOSHOP
REQUIRES : WINDOWS 95/98/XP/ME/NT/2000 with Photoshop
This CD is NOT compatible with MAC versions of Photoshop.
Images are for illustration & have been taken from free photo-shop picture resources on the internet. Adobe & Photoshop are trademarks of Adobe... All Trademarks Acknowledged.