The Perfect Birthday Gift for family and friends.
Any date available from 1900 to 2011
Each print out contains personalised information based upon any special date between 1900 and present day, including Birth Sign, Birth Stone, News of the Day, News of the Year, Sporting Winners, Government, Famous People and Cost of Living etc.
Your gift will be printed on A4 high gloss photographic paper that gives a perfect print quality & sent in a hard backed envelope to protect it
ALSO AVAILABLE WITH -
UK , AUSTRALIAN or USA FACTS
PLEASE BE SURE TO ADVISE WHICH YOU WOULD LIKE IF YOU ARE ORDERING OUTSIDE OF THE UK
Please mail me with the following details using either CQout or paypal
FULL NAME REQUIRED & DATE OF BIRTH.
THIS GIFT IS SUITABLE FOR ALL AGES BUT PLEASE BE AWARE THAT SOME EVENTS ARE NOT HAPPY ONES AND COULD INCLUDE DETAILS OF TRAGEDY, INFAMOUS MURDERS ECT. I WISH I COULD CHANGE SOME HISTORY BUT I'M AFRAID I CAN'T SO IF YOU ARE NOT HAPPY WITH THIS THEN PLEASE DO NOT BUY
Balloons Colour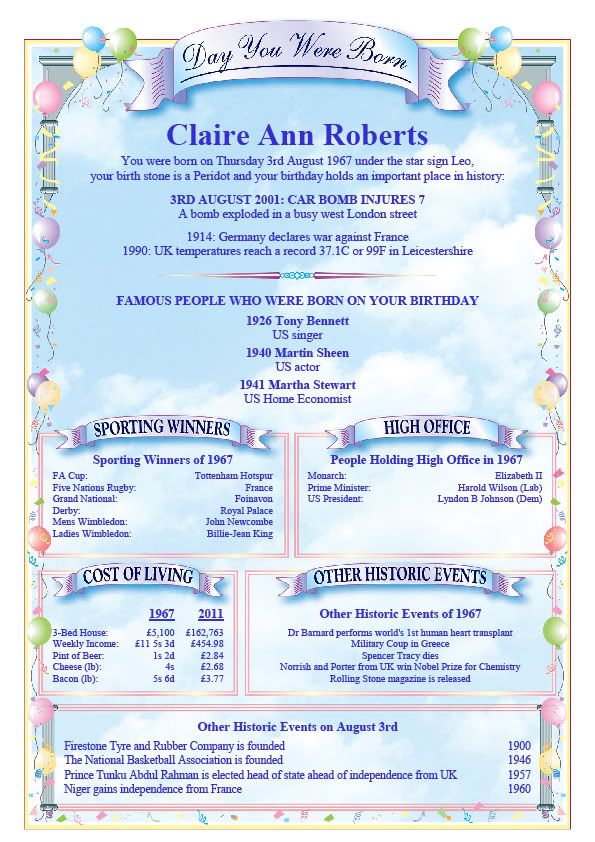 Presents Colour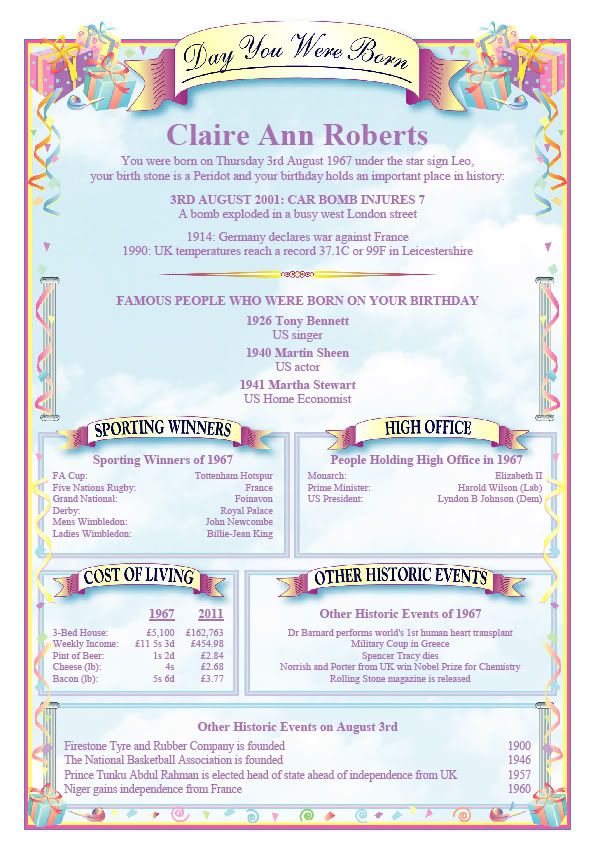 Toys Colour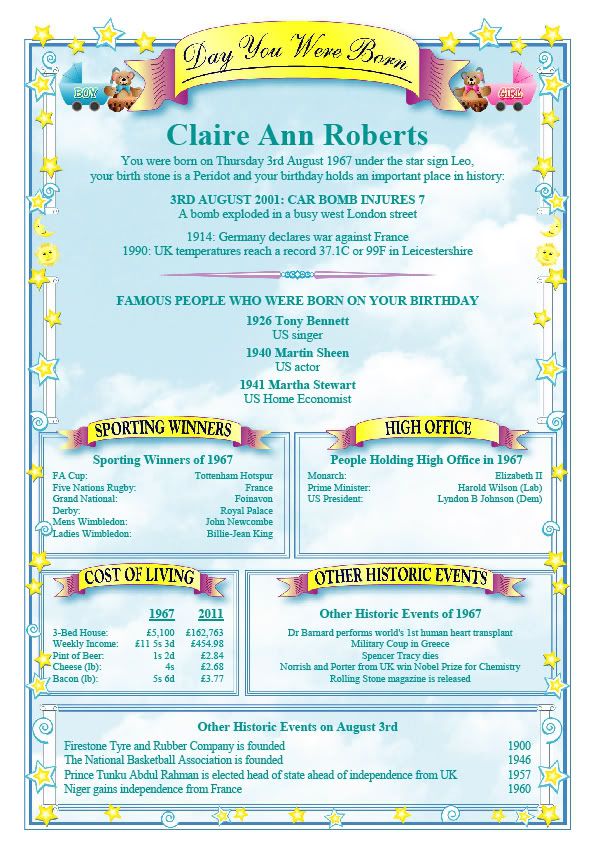 Balloons B/W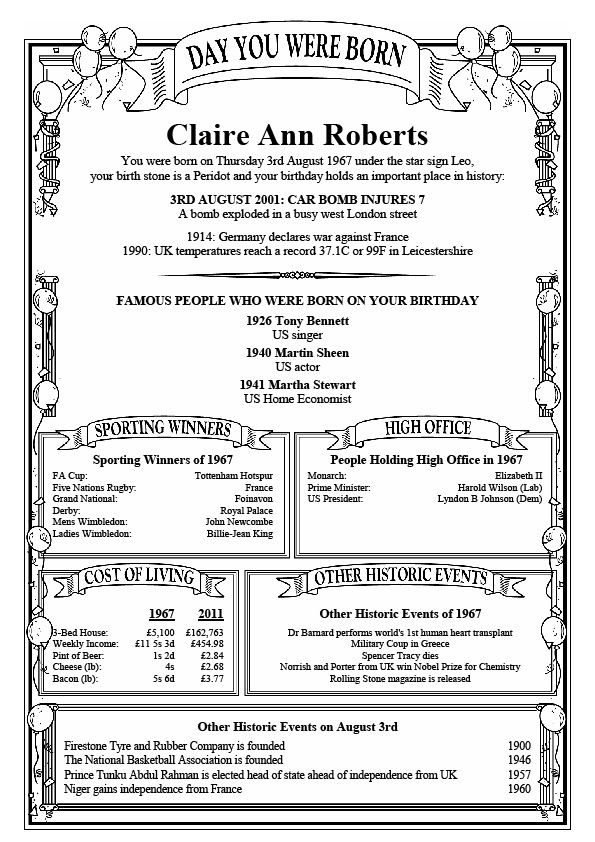 Presents B/W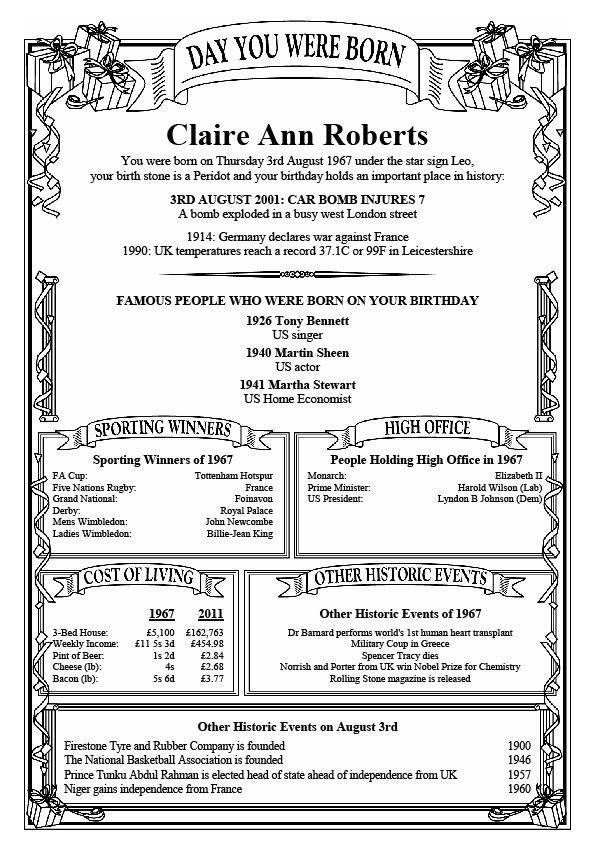 Toys B/W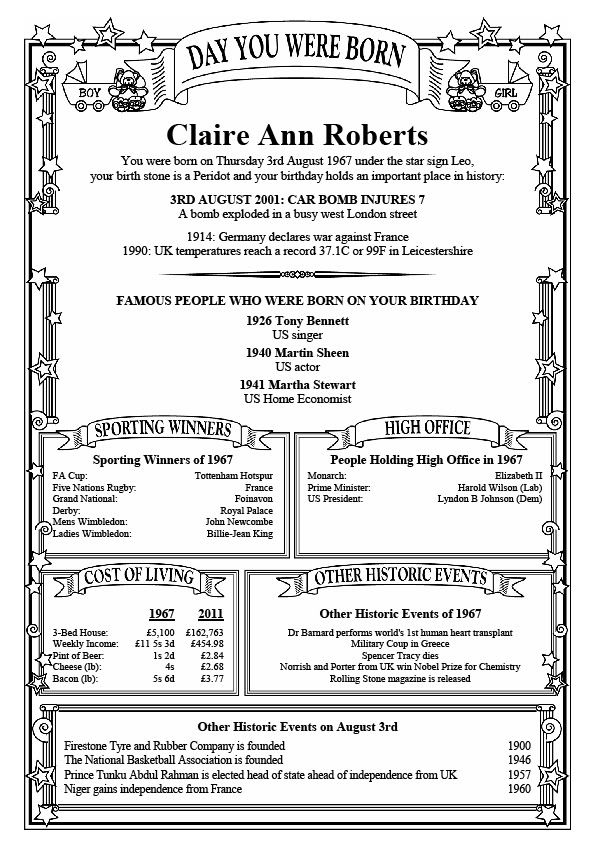 Check out my other items!
Be sure to add me to your favourites list!


Powered by CQout Turbo Lister