SET OF 15 THAI BUDDHIST BLESSED ANTIQUE MEDALLION CLAY AMULETS
Set of 15 mixed blessed Thai buddhist clay amulet medals from Bangkok , Thailand .
Superb collectors pieces .
Commonly used here in Thailand worn around the neck to protect the wearer against evil spirits .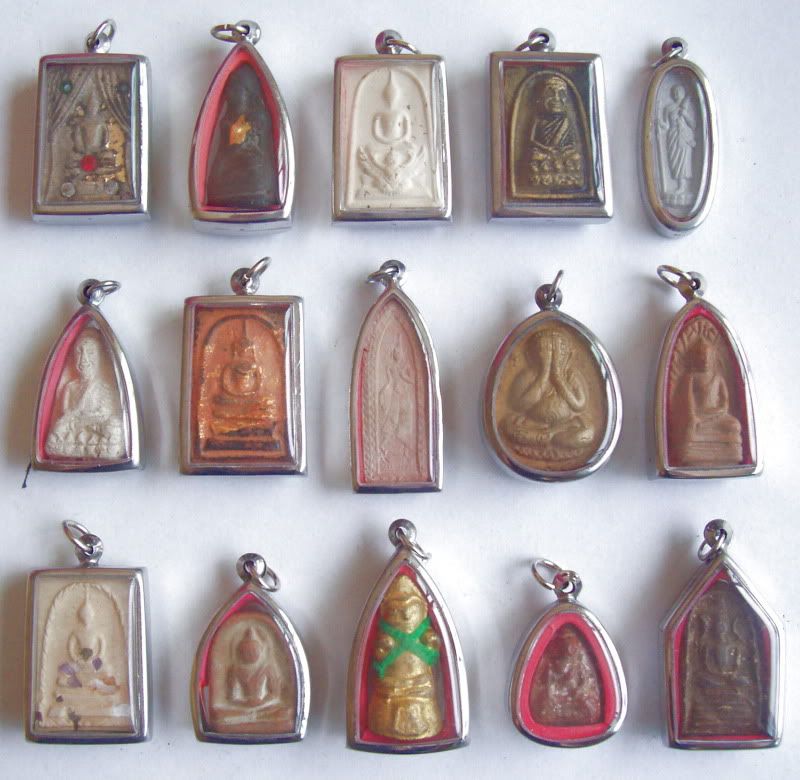 This set has many newer amulets and older also , some as old as 60 years .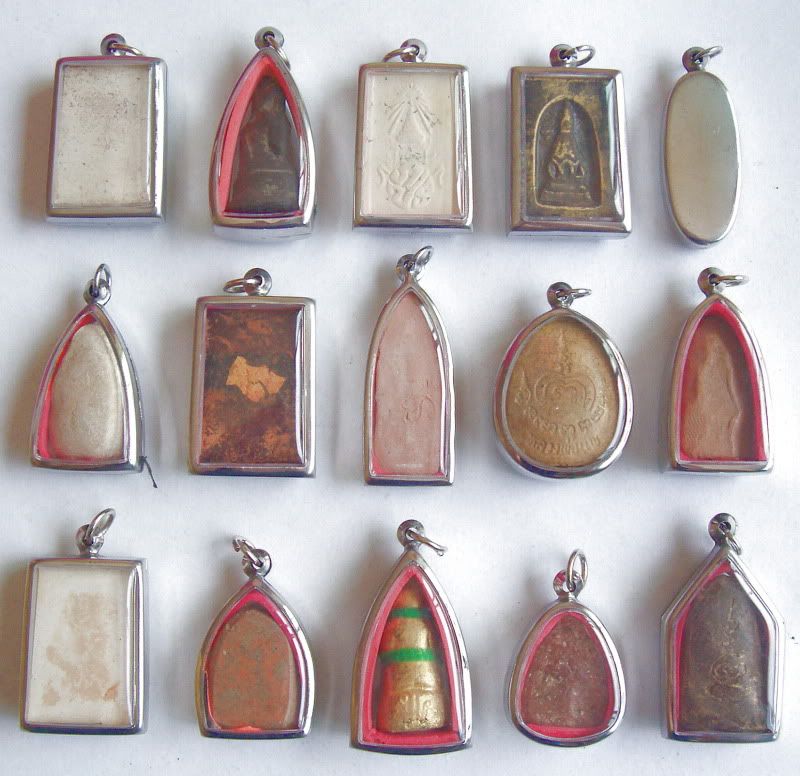 What you see in the pictures is exactly the same set as you will receive . Pictures show front and back view .
These pictures are taken in natural daylight and show the true natural colors of each available .
Sizes of each amulet ranges from 3 cm x 2 cm smaller size right through to 5 cm x 3.5 cm larger size .
Every single amulet is encased in a plastic / metal case .
All amulet cases are completely re-sealable so clay tablets inside can be taken out and put back inside again if required .
All are individually sourced for their quality .
We have many authentic Thai buddhist items in store including Amulets and Pendants .
If you require other items from our store message us in advance about shipping discounts .
10 years experience in international online trading .
All items are shipped out next business day and 7 - 14 business days is average worldwide .