The best E-Kit on the Market
The Best Quality Batteries in an E-Kit
E-Bike Electric Conversion Kit
1000Watt Motor 48V 12Ah Rear Rack Battery
Front or Rear Wheel Motor
Wheel Sizes.. 24' 26' 28'
Why pay a fortune for an Electric Bike when you can convert your own, many E-Bikes are heavy and not best quality unless you pay that little bit more, with this you can still use your favourite cycle and get the benefits of easy riding.
Never again turn up for work in a sweat or the need for a change of shirt or blouse.
Rear Rack Battery- Can be used on bikes were you can fit a rear rack and is available for the full range from 250W to 1000W motor
All at the price shown above
The battery is the power house insist on top quality, because we do.
======================================================================================
If you want to have a bit more whoosh then the Rear Rack type 1000W with a 48V 12Ah is the top dog
Or even the 750W 48V 10Ah is a bit quick..Giving you that extra power for those steep hills.
======================================================================================
Of course the standard wattage is perfect for the every day user and will keep you within the 15 mph speed limit,[ If thats what you want ] however if you have a lot of hills to climb then the extra power comes into its own.
The batteries are fully charged when leaving the factory, however they will need charging when they arrive, it is not good for the battery to leave for too long (4-5 weeks) uncharged, always keep topped up even if you are not using it. They will need charging 2 or 3 times before they reach full working capacity.
If you have never experienced the speed of a 1000W motor on an E-Bike before, then take a look at this link.... http://www.youtube.com/watch?v=xfCxLnpckB4&feature=related
You can get the E-Kit cheaper elsware on EBay and other sites [but without the battery], check out the battery price before you buy, it can be more than 150% of the total price [ Which I also sell in my shop ] Buying from the UK is not all its cracked up to be, 98% of E-Kits are Chinese made, we are honest and tell you the facts, we sell the best chinese made kits on the market, our batteries are given a thorough test before leaving the factory that is why they can take a bit longer,... everyone is custom made.
see my other items! Money, Raised so far over £890 Be sure to add me to your favourites list!
Looking after your battery in your electric bike
These are the latest generation of Lithium batteries with battery management circuitry built into them. This BMC is there to protect against overcharging and over draining the battery cells. It also ensures that all the battery cells charge and discharge evenly giving the whole battery a longer life.
The best way to look after the battery on your electric bike is to use regularly. Leaving it discharged is likely to shorten its life. So ride your bike regularly and recharge it regularly. It's usually lack of use that causes problems.
Never leave your bike battery discharged for long periods of time. If you are not going to use your bike for a while, charge its battery every month anyway. If necessary get a monthly timer so it can be recharged every 4 weeks automatically. That way you can just plug it in and the timer will take care of it for you without you having to worry about it.
When your bike is new, fully discharge and re-chargecharge the battery at least once, this conditions the battery cells. After that there is no need to discharge the battery before recharging. There is no memory effect on our batteries so you can top them up at any time, and we recommend that you do this.
You cannot over charge the battery. The intelligent charger that comes with your bike reads the battery as it charges it and will switch itself off when the batty is full. So just plug it in and leave it overnight and it will ready for you in the morning.
If you are out and about and you decide to stop somewhere it is ok to partially top it up. For example, if you decide to stop for something to eat or drink at a pub or restaurant. After locking your electric bike securely, remove the battery and take it in with you and ask if it's ok to plug it in while you are eating or having a coffee. Then when you are ready to go, even if the battery is not quite full its ok to just unplug it put it back on your bike and off you go again.
In the winter or when it is cold, any battery will become less efficient. This is true of all batteries, you will be aware that after a freezing night on and on cold morning cars can be more difficult to start because the battery has got so cold. It is not quite the same with an electric bicycle, but if the battery is allowed to get very cold by being left out in a garage or shed, the battery efficiency will drop considerably. This will result in the bike feeling a bit slower and the range or distance it will travel before a recharge is required will be reduced.
If you can bring your bike indoors when the weather is very cold it will not just help the battery all the moving parts will run better as well, as the oils will be more efficient as well reducing any drag and general wear on the bike.
Your electric bike relies on it's batteries and you rely on your electric bike, so look after the battery and it will look after you.
Electric bikes do need a bit more attention than ordinary bikes, but these simple precautions will prolong their life, and give you many happy years of electric bike cycling.
Source; Electric Bike World thank you for your advice.
There is one thing i can say without fear of contradiction, you will smile when you open the throttle for the first time, and it will get wider and wider........so go on you know you want too.
Testimonials I do not just sell on Ebay
Hi Alan I am just writing to thank you for the 48v 500w e bike kit you supplied.
A perfect consumer experience from the outset, informative advice on which kit to buy, speedy delivery with tracking and a well packaged kit with instructions
The hub is very powerful. It powers up hills and into the wind
Easy to fit onto my 18' kona cinda cone with some slight modifications
I'm using the thumb throttle which works well ,restricted by connecting the two grey connectors out of the controller which keeps me under 15mph or if I disconnect it I can get up to 28 mph without peddling
Just like to say thanks again and whoooooooossshhh :) :) :)
Sent from my iPhone
Transport time: 3-7 days.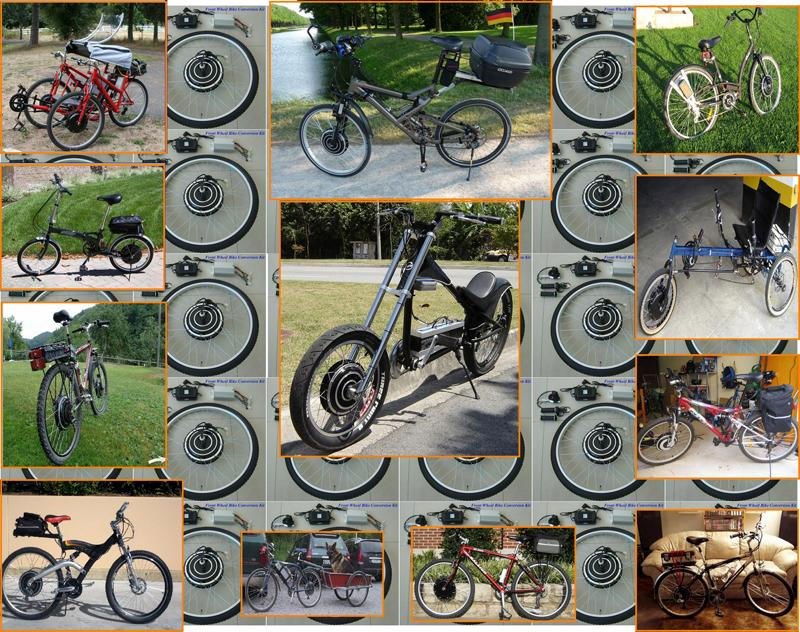 Our Reference: 20359647
Dear Alan
Thank you very much for your kind donation of £300.00 donated through Just Giving.
Crohn's and Colitis UK exists to improve life for people affected by Crohn's and Colitis which can strike at any age (although young people are most at risk) and have a devastating impact on education, work social and family life.
You donation will help with our work in:
supporting families of children with IBD through Parent to Parent helpline, family information packs and family fun days

supporting young people through our IBD and Me web forum

supporting adults through local community groups, help lines and printed information
and to fund research
Thank you once again for your support.
Geraldine
Marketing & Fundraising
Operations Manager
Crohn's and Colitis UK
the working name for
The National Association for Colitis and Crohn's Disease (NACC)
4 Beaumont House
Sutton Road
St Albans
Herts
AL1 5HH
Tel: Direct Line 01727 734486
Web:
When ordering products for delivery to countries from outside of the EU you may be subject to import duties and taxes, which are levied once the package reaches the specified destination. Any additional charges for customs clearance must be borne by you; we have no control over these charges. Customs policies vary widely from country to country, so you should contact your local customs office for further information. Additionally, please note that when ordering, you are considered the importer of record and must comply with all laws and regulations of the country in which you are receiving the products. Your privacy is important to us and we would like our international customers to be aware that cross-border deliveries are subject to opening and inspection by customs authorities.However we do employ top agents who will do their best to make the customs experience smooth and painless, because we will ensure the customs paper work shows a smaller price in dollars to keep any duty/vat as low as possible
WE ARE FULLY AWARE OF VARIOUS SCAMS REGARDING RETURNS OF 'FAULTY' PRODUCTS and UNLAWFUL CHARGEBACKS. SINCE THE START OF 2012 WE HAVE TAKEN STONG MEASURES TO COMBAT THIS. ALL OUR ITEMS ARE MARKED AND CHIPPED IN MORE THAN ONE WAY SO WE WILL KNOW IF YOU HAVE TAMPERED. ALL SERIAL NUMBERS OF ITEMS HAVE BEEN RECORDED BY US ALONG WITH THE MANUFACTURERS. WE HAVE WORKED WITH THE POLICE, MANUFACTURER, EBAY AND PAYPAL. WE HAVE SUCCESSFULLY PROSECUTED ON MORE THAN ONE OCCASION SINCE THE START OF OUR CAMPAIGN. ATTEMPT FRAUD WITH US AT YOUR OWN PERIL. YOU HAVE BEEN WARNED
Transport time: 3-7 days.